Tony Orlando
Ken Starr and Dondino
Ken Starr and Dondino
Dondino and Duke of Fremont
Beyond the Mafia
Alan Balboni autography to Dondino
Dondino, Ron Garrett, Clint Holmes
Frankie Avalon and Dondino
Charlie Duncan Patty Ascher Dondino
Alan Stock and Dondino
Cindy Doumani Christmas Party 2013
Angelo, Jerry Tiffe , Dondino
Judge Joe Bonneventure and Dondino
Marty Allen (Allen & Rossi) Dondino
Krystal Allan News 3 anchor Dondino
Anthony Lewis, Lena Prima, Dondino
San Gennaro Feast
Liza Minelli puppet act Dondino
Dondino and Bobby Vinton
click on picture to expand
click on pictures to view slideshow
Great engagement
with the biggest R&B Kings
Dondino with the Liz Lieberman Dancers performing for the Pahrump Arts Council
Charlie Duncan, Cornell Gunter's Coasters special guest performer with Dondino for the Pahrump Arts Council
(standing) Charlie Duncan, Tom Saitta, Jeff Geihs
(sitting) Dondino and Sidro Garcia at the Pahrump Nugget Casino after Sidro's performance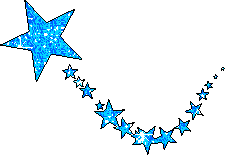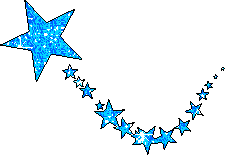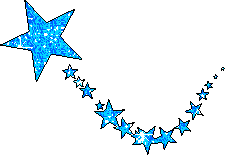 Mark Waite, Pahrump Valley Times and Dondino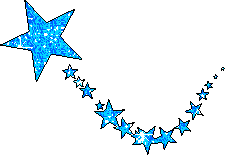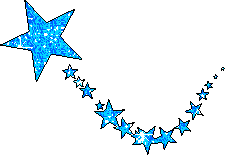 Dondino tying Charlie Duncan's shoe on stage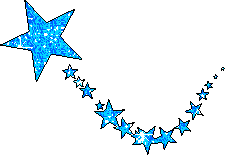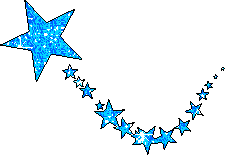 Dr. Jeff Geihs presenting Sharon Cahlan (left) with her Certificate of Recognition from Nevada Governor Brian Sandoval
Tempest Storm was the most well known Exotic Dancer and is now in the Exotic World Burlesque Museum Hall of Fame in Helendale, California, where one of her G-strings is part of the museum's display.
In the late 1950's her breasts-"moneymakers" as she called them-were insured by Lloyds of London for one million dollars. She acted in several motion pictures both as herself and in a character role. She was famous for her physical measurements (44DD-25-35) and her naturally red hair.
Tempest Storm and Dondino
Congratulations on your Documentary coming out in June 2016....and your Premiere April 28, 2016 in Candad
Denny Weddle and Dondino
THE INFORMER
by Nikki Artale
Patty Ascher: When Jazz Meets Samba
The Zebra Lounge at the Palazzo Hotel in Las Vegas was a perfect spot for Patty Ascher to perform an evening of music from some of her musical hits. The Brazillian Jazz sensation has toured the country promoting her newest album "Bossa, Jazxz in Samba". She just completed a national tour with her three piece band who are amazing. www.pattyascher.com
Dondino was a special guest that evening and as always he was charming and welcomed by the crowd. Dondino had been a Las Vegas entertainer for many years and has recently returned to town after performing all over the country. We are lookin forward to Dondino having his own sh ow again so we can enjoy his huge talent as a great entertainer." www.dondinoshow.com'
Patty Ascher and Moogie Danazio, Vice President of the Latin Grammy Awards
Dondino (Palazzo Zebra Lounge)

photos courtesy of photographer/artist

Randy Soard
Jonas Vece and Dondino
L to R: Randy Soard, Cindy Doumani,. Dondino, Donna, Sharon Houston, Denny Weddle (Colonel Weddle) at Nellis Air Force Base/Thunderbirds
2 Kings Show at the Tommy Wind Theater
L to R: Dondino, George Thomas/Evlis, Nikki Artale, Antonio/Michael Jackson
Dondino, Nikki Artale, Tommy Wind/Illustionist at the Tommy Wind Theater
Sue Thompson (born Eva Sue McKee July 19, 1925, Nevada, Missouri) is an American pop and country music singer. She is best known for the million selling hits "Sad Movies (Make Me Cry)" and "Norman", both pop hits in the 1960s. Sue recorded on Mercury, Decca, Columbia and Hickory Records.
"Paper Tiger" in 1965 was her last Top 30 hit, in the late 1960s, she went back to country music and released the album This Is Sue Thompson Country in 1969.
Sue performed mainly at the Las Vegas casinos and at clubs in Hollywood, like the Palomino Club. She also performed mainly at the Las Vegas casinos.
Sue Thompson and Dondino
recording star "Norman" "Sad Movies Make Me Cry"
"Dondino is one of the most talented singers I have ever met"
Marty Allen
"Marty Allen's "Hello Dere!" book is the funniest book I have ever read. You will not be able to put it down once you open the first page"

-

Dondino
email from Nelson Sardelli, a great entertainer, wrote: "Marty and Dondino, I received an email from my friend Howard Nelson, who made the following comment":

' Mr. Sardelli, Just wondering if Marty Allen and Dondino would mind if I added them to my group Facts and Lore. I do admire both of them. To most of us that grew up in Las Vegas they are icon's. Thank You, Howard Nelson'
Dondino and Joey Ugarde together again after many years going in different entertainment directions
David Anthony Higgins and Dondino working together on the yearly Iowa Variety Telethon
INTERNATIONAL GHOST INVESTIGATORS
Starring: David Anthony Higgins, Paul Greenberg, Jenny McCarthy, Dana Gould, Mary McCormakc, Mary Lynn Rajskub, Jackie Harris, Ben Stiller, Christine Taylor, Dave Foley, Laraine Newman
New episodes premiere on Audience Network channel 239, only on DIRECTV!
Dondino, Producer John Steward and Don Usherson at John's production "Island Heat".

Nathan Best, formerly with the O'Jays, LeVert, Fairfield

Four
Grammy Award-Song and contribution to the O'Brother Where Art Thou movie with the Fairfield Four
Nathan Best's interview in NY on The Maverick Show hosted by Tommy Maher
Nathan gave a beautiful shout out to Dondino on air
L to R: Donna, Nathan, Gerald LeVert, Dondino in Dondino's Las Vegas recording studio
Monkey, Kangaroos, Marines, gun spinners, gingerbread people, eagle dancer, The Coasters and Showgirls and Dondino. What a Cindy Doumani Christmas Party.
written by: Entertainment Writer Nikki Artale
Cindy Doumani Debuts her Cowgirl to Showgirl CD
"Just Like That" is based on the life of Cindy Doumani, music by Dondino and Lyrics by Dondino/Donna Melchiorre that celebrates her life as a cowgirl to a showgirl. Her annual Christmas party was a chance to share the CD with Cindy's family, friends and fellow entertainers. Cindy is loved and admired for her humanitarian work related to protecting children and animals. She received the Humanitarian of the Year from the Las Vegas Chapter of the Society for the Prevention of Cruelty to Animals (SPCA). Cindy Doumani is the only showgirl to have a star on the Las Vegas Walk of Stars in front of the MGM Grand Hotel in Las Vegas.
A talented group of entertainers performed for the attendees and they were the high light of the event. Dondino, producer and singing host and his beautiful wife Donna Melchiorre, producer put together the fabulous show. Some of the outstanding talent included the Original Cornell Gunters Coasters, Charlie, Z and Ron.
Also entertaining the 300 plus crowd were the Free Spirit Dancers, Sharon, Lea, Teresa, Lizzie and Maureen. Troy Stern showgirl Dancers: Troy Stern/Choreographer, Ruthie, Claudia and Andrea. Rich Rizzo-Choreographer and his Las Vegas Follies dancers, Cindy Doumani, Jackie McDanie, Suzanne Jipson, Joanie Salon and Teresa Cushman. Angelina Doumani-singer and granddaughter to Cindy Doumani.
Rounding out the talent was Ventriologist Buddy Big Mountain and Wendell, Mark Allen-Wild West Show, DJ Loui Louie, Nasko-Acrobatic act from Americas Got Talent, Ellie Smith-Miss Nevada 2014 and our beloved Marine Military Color Guard.
This was the best house party I have ever attended and upon entering Cindy's beautiful, fabulous home and being greeted by the lady in the table, surrounded by champagne glasses full of bubbly to Mikey the Monkey, I had the time of my life. I enjoyed seeing Tempest Storm at the party and she was beautiful as always.
Tempest Storm & Nikki Artale
Special thanks are in order for Dondino and Donna for producing a wonderful night of entertainment and of course to Cindy Doumani who opened her heart and welcomed all of us into her home for a night of love.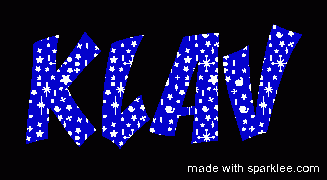 Unknown Track
-
Unknown Artist
00:00
KLAV AM "Nights Over Las Vegas" host Bruce "Commander" Garrett

, Dondino interview with call in guest for "The Las Vegas Entertainers Hall of Fame" January 28, 2015 induction award
Randy Soard, Cindy Doumani, Tony Orlando and Dondino backstage after Tony's show at Southpoint Hotel and Casino
Great Show
Equestrian Performance
Southpoint Hotel and Casino
Enrique Martinez Master Horseman
Dondino, Cindy Doumani and David Siegel/CEO owner Westgate Resort
Thank David and Jackie Siegel, Westgate Resort and Casino, for your incredible hospitality and support of Dondino Productions, in association with Read To Me Foundation, "Cowgirl to Showgirl, Just Like That" documentary.
David and his wife, Jackie, are such a great addition to Las Vegas. The Westgate Resort and Casino staff are amazing and make Las Vegas the grand tourist destiny is once was for our visiting tourist and locals.
Thank you for bringing back that special and elegant touch for all of us.
Our day of filming at your resort was so fantastic we are all still overwhelmed and look forward to the final film to show the viewers how wonderful Las Vegas and the once beautiful production shows featuring the talented Showgirls, were, and will be again. Thank you for helping us tell our story of Showgirls and Vegas.
(L to R: Maynard Sloate/Celebrity interview guest, David Siegel/CEO Westgate Resort, Dondino/producer
(L to R: Dondino/producer, Cindy Doumani/film based on life of Cindy Doumani Cowgirl and Showgirl, Michael McKenzie Pratt/Celebrity Interview Dancer/Choreographer guest
(L to R: Jackie Siegle/Westgate Resort owner, Nikki Artale/film talent coordinator, Cindy Doumani/showgirl/cowgirl
Stubbs, Elvis drummer/Las Vegas and Dondino
Ira Sternberg/Ira Sternberg Show and Dondino
Dondino, Randy Soard, Cindy Doumani, Stephen Jacobs/Jacobs Ladder Internet Radio Show
Mickey Silver/Magician, Dondino
"Just a great time, full of Magic with my good friend Dondino at the Westgate Las Vegas Resort! This guy has got to be one of THE VERY BEST entertainers in all of Las Vegas...WHAT A VOICE...Dondino puts on an absolutely amazing show...This is one guy you just have to see and hear" Mickey Silver
It's a Wrap
"I had a great time shooting as Marily for legendary "Cowgirl to Showgirl" documentary with Dondino's fun crew last night! Can't wait to see the final documentary film. Viva Las Vegas" Mycki Manning
L to R: Mickey Silver/Magician, Nikki Artale/Talent Coordinator/Cowgirl to Showgirl, Marilyn Monroe/aka Mycki Manning, Dondino/Producer Cowgirl to Showgirl, Maureen Wray/Production assistant
L to R: Dondino, Sandy Anderson/Dolly Parton, Jay White/Neil Diamond, Mickey Silver/Magician
"So much fun working with these guys. It's been too long since we were together, Dondino, Jay White and Mickey Silver"-

Sandy
Terry Ritter, showgirl/artist and Dondino filming of Cowgirl to Showgirl documentary based on the life of Cindy Doumani
29th Annual Ribbon of Life
Tropicana Hotel/Casino
Excellent performance by friend and entertainer Clint Holmes (Kelly Clinton/entertainer and Dondino)
Dondino and Cowgirl to Showgirl documentary showgirl at the Ribbon of Life Fundraiser
John Hagen and Dondino
after show at Suncoast Casino and Hotel/Las Vegas
Dondino interviewed on Under The Vegas Sun by Host Steve Schorr. Steve and Dondino have been long time friends for over 30 years. Steve iis the special interview host for Dondino's "Just Like That, Cowgirl to Showgirl" documentary, based on the showgirl life of Cindy Doumani.
Under the Vegas Sun with Stebe Schorr-Multiple Emmy awardee Steve Schorr shares great moments with important people that helped shape Las Vegas into its greatness today. Get the scoop from Vegas' movers and shakers, and be ahead of the pack as Steve Schorr shares the latest, the juiciest and the most relevant "Insider News". The half hour weekly show airs Thursdays at 10:30pm and re-airs on Saturdays, 1:30 pm and Mondays 10:30pm. In Asia, Under The Vegas Sun with Steve Schorr airs weekly on Dream Satellite TV Channel 7 in the Philippines, and in Cable and Satellite TV systems in Taiwan, East China, Japan and Korea, via Korea Sat 5 transponder.
Dondino and Seth Grabel
American's Got Talent
"Magic and TV Personality Star
Wes Winters, Carme, Dondino at the
Wes

Winters

Show/Southpoint Hotel and Casino
Magician Mickey Silver, Dondino and Ken
Michael Kessler & Melinda Jackson
Husband and wife team and native New Yorkers, Michael and Melinda have produced, directed, written, choreographed and performed internationally from Ballet to Broadway to Las Vegas
Dondino and Ivanka Trump at the Neiman Marcus debut of her Ivanka Trump Jewelry...fun luncheon, beautiful jewelry and a beautiful woman
Beautiful Flamenco
Champagne Table
Vasilli Sulich (Co-Founder Nevada Ballet) and good friend Cindy Doumani
Cindy dancing the famous Flamenco
Dondino and Constanza Areizaga (Everything Entertainment)
Flamengco Featured Guest Artist
Allison and Fred Doumani, Jr, Georgia (Cindy's sister) Dondino and Cindy. Georgia was telling Cindy's childhood secrets
L-R: Tony Ruivivar/Society of Seven, Tony Sacca,Grant,Dennis Park, Dondino (begging for his mic back)
Dondino and Nikki Artale, writer (and documentary talent coordinator)
Gordie Brown Special Guest Appearance at the Italian American Club
Dondino, Gordie Brown, Angelo Cassaro
Pat Boone has become a legend in his own time. His titles of movie star, gold -recording artist, best selling author, Broadway show headliner, and television star certainy qualify him.
Charles Eugene "Pat" Boone, (Borne June 1, 1934) has sold more than 45 million records, has 13 gold discs, 2 gold albums and a platinum record. 15 of his songs have hit the top ten and his song "Love Letters in the Sand" was on the charts for 34 consecutive weeks, longer than "Hey Jude" or "Don't be Cruel".
Pat has gone about as far as you can go from Nashville, TN where he grew up. He had planned to teach high school and graduated Magna Cum Laude from Columbia University in New York. Another career intervened with those plans when he appeared on the Ted Mack Amateur Hour, winning 3 times and landing a recording contract. He has appeared in 15 feature films including: April Love, State Fair, Journey to the Center of the Earth, and Bernadine, and he played David Wilkerson in The Cross and the Switchblade. He has also written 15 books including "Twixt Twelve and Twenty" which sold more than 1,000,000 copies.
Pat and Shirley reared and guided their daughrers, Cherry, Lindy, Debby and Laury in the midst of Hollywood's spotlight. They have 16 hrandchildren and 3 grandchildren and will celebrate 60 years of marriage in November.