Larson Training Centers was started in 1989 by Dale and Myrna Larson. Dale's vision was for everyone to be able to afford tennis shoes for themselves and their family members. He believed that vocational training was the best means of assisting adults to obtain work. Larson Training Centers is one of the oldest vocational schools in the Orange County area. In March 2012, Gladius Business School, headquartered in Las Vegas, purchased Larson Training Centers; it is now the first California-based vocational school and the cornerstone of Gladius' plans to operate schools in each of the top 20 US markets by 2016.
Larson is committed to the proposition that, "Society has an obligation to educate all of its people"- not just to provide an opportunity to the young; not just to promote the unprepared; and not to blame those who then drop out because they are lost. There should be an easy means for motivated adults who lack a GED or high school diploma (or who do not function at a high school level) to become educated. Larson Training Centers is such a school.
Dondino special celebrity guest at Larson Training Center/
Downtown Las Vegas, Nevada
Ed Bevilacqua is the Director of Education for Larson Training Center, a 25 year old nonprofit school for adults. Larson has two campuses in Southern California and one in Las Vegas. The Las Vegas campus is located in the new Down Town Project at Fremont and 8th. The immersive 16 week, 35 hour per week program enables under-educated, but motivated adults (especially veterans, people living at the Salvation Army, women from the Shade Tree Women's Center and inmates from Casa Grande prison) to develop the skills needed to obtain stable and meaningful employment in customer service, administrative, sales/marketing and clerical positions.
"Society has an obligation to educate all of its people--especially adults seeking stable and meaningful employment!"
Donna,
"What a lovely and bittersweet story. Please tell the talented young man that we all (my prison "Collegues") read the book and loved it.
When I am back on television, we would love to have Nick on the show to talk abut his talents and his callenges--
Again, thanks to all of you
Cordially,
Martha Stewart
(Dictated by Martha and signed in her absence)
Pahrump Nevada Rotary book donation
George Patton Waters (grandson General George Patton) and Dondino honoring the National Guard Soldiers and Families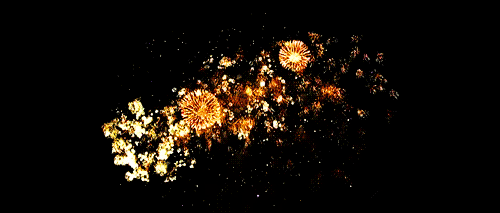 Thank You to Nelson Sardelli for another wonderful annual Veterans Appreciation Show at the Nevada Veterans Home in Boulder City, Nevada.
Thank You to all the entertainers who answer Nelson's call each year for their time and talent to make Father's Day a special show event for the deserving Veterans of Nevada.
$5.00 from every "Jesus Is Coming to Branson and So Is Wayne" book purchase through the Ciao Tutti Newsletter will be donated to the Italian American Club Scholarship Program
g
Ms. Senior Nevada 2012
Nicole Duffel
CARRIE COX
Nonpartisan Candidate
Henderson City Counsil 2022
Dondino and Carrie Cox
Nevada Republican Meeting at
The Ahern Hotel & Casino


Carrie Cox running for Henderson City Council 2022
"Good Luck to a fantastic woman and future Henderson City Council member"
votecarriecox@gmail.com
Colonel Denny Weddle, USAF/Thunderbirds, was the guest speaker for his "Operation Homecoming" 1973, a mission to escort our American Hero POWs, many from 5-7 years in captivity, back safely and forever to their homeland "America".
It was an outstanding operation, handled professionally and expertly and repatriated some of America's great Heroes.
Denny was the only lucky guy allowed three trips to Hanoi to bring our POW Heroes home.
Denny gave one of the most emotional presentations of our Vietnam POWs that has ever been shared or told. What incredible Soldiers who deserve our respect, love and devotion.
Attending this patriotic presentation was Dondino, who proudly sang The National Anthem. A song dear to his heart after becoming an American citizen.
Special guest of Denny Weddle; Karen and Tony Ruivivar aka "Society of Seven", Denny Weddle II, Cindy Doumani, Randy Soard, Donna Melchiorre and Jan Lewellyn.
General John Knight Waters
A TRADITION OF LEADERSHIP THROUGHOUT THE PATTON FAMILY TREE
While General Patton's leadership is legendary, many people are unaware of the remarkable legacy of service that runs through all lines of the family.
GENERAL JOHN KNIGHT WATERS
"Services was hif life. He believed it was the best thing he had to give since he was not a rich man," said his son, George Patton Waters, who served in the Navy for five years reaching the rank of Lieutenant. His brother, John K. Waters, Jr., served in the Army for 15 years and reached the rank of Lieutenant Colonel.
"I learned the importance of dedication to success. My father said that to succeed you need to look for the opportunity and make it happen. You should do more than expected," said Waters.
While serving as a Lieutenant Colonel commanding a tank unit in combat in Tunisia, Waters was captured by the Germans and sent to a POW camp. While in the camp, Waters served as a senior officer, imposing orders on the 1,500 men by getting them into uniform and conducting a twice daily formation.
"He held these guys together in a hostile environment while they were tired and hungry. Under his influence they became soldiers again. He didn't talk about his time there much, but he got the Distinguished Service Cross for his time as a POW," said Waters.
The camp changed locations, eventually settling in Hammelburg, Germany. Waters spent two years, two months and ten days as a POW. As the war drew to a close, an American task force, under orders by General Patton, attempted to liberate the camp. They were eventually routed.
Waters and other officers were attempting white flag surrender when German SS troops shot Waters, seriously wounding him. He was taken for dead, and removed from a body bag only after someone noticed it moving.
A week later the camp was liberated by American forces. Col Waters had a yearlong recovery before returning to duty.
Waters went on to an exemplary career that earned him the Distinguished Service Medal, the Silver Star, the Purple Heart with Clusters, the Knight Commander Order of the British Empire and the Croix de Guerre with Palm. He retired in 1966, after 35 years of service, as a full General, having last served as Commander of the U.S. Army of the Pacific.
"He was a good student of General Patton. He believed, as Patton did, that if you take good care of your men they will take good care of you," said Waters.
John Knight Waters died at age 82 in 1989. At his burial, fellow POWs were in tears as they dropped red roses onto his casket, and said a final goodbye.
POW military hero ALAN DUNBAR presented special medal and letter from General John K. Waters son, George Patton Waters
October 22, 2014
American Legion Post 8
Las Vegas, Nevada
American Legion Post 8 Commander Rodney Carlone introduces Dondino, retired Lt. Colonel Denny Weddle/Thunderbirds, and POW hero Lt. Colonel Alan Dunbar
POW Hero Lt. Colonel Alan Dunbar salutes Color Guard Flag presentation
Denny Weddle and Dondino present Alan Dunbar with a personal letter from George Patton Waters ( far right, Ms. Evie Dunbar)
Alan Dunbar showing Veterans Reporter News publisher, Su Phelps, his personal General George Patton coin presented to him by Dondino on behalf of George Patton Waters.
Special thank you to those who made such a beautiful presentation to one of American's greatest generation hero.........ALAN DUNBAR
Thank YOU's:
Alan and Evie Dunbar- special receiving guest
Rodney Carlone- Commander American Legion Post 8
Denny Weddle- retired Lt. Colonel/Thunderbirds Nellis Airforce
Keith Rogers- Review Journal Staff Writer and beautiful story about Alan Dunbar and Lt. Colonel John K. Waters
Su Phelps- Publisher aveterans Reporter News
American Legion Post 8 Color Guard
Dondino- National Anthem and special letter/coin presentation
George Patton Waters- personal letter and Patton coin for Alan Dunbar
American Legion Post 8- members, staff and caterers for hosting a wonderful event for an American Military hero
Angelo Cassaro, President of the Italian American Club and Dondino honor Lt. Colonel Alan Dunbar, WWII POW, with a special dinner at the Italian American Club
HONORS
FRANKIE SCINTA
2014 Louis Prima Award
The Showbiz Society is a Non Profit Show Business Organization, with a mission to encourage, acknowledge, honor and advocate for entertainers and outstanding individuals in the entertainment industry
Past honorees:
Marty Allen (Allen and Rossi)
Louis Anderson
Dondino and Tony Ruiviviar (Showbizz Society Board Member and the famous Society of Seven) auctioning a portrait of honoree Marty Allen
Inductees
Louie Anderson and Marty Allen
L to R: Dondino, Louie Anderson, Nikki Artale/writer "The Informer" and Marty Allen
OFFICIAL BOARD OF DIRECTORS SWORN IN
JANUARY 8, 2015
4th Annual Great Gatsby Gala
Westgate Resorts and Casino
Mission: To empower young victims of abuse, neglect and mental afflictions by providing rehabilitative mental health interventions with a variety of community based partners.
UNLV Air Force ROTC Color Guard
Gayle Anderson- founder , Nevada Consular Corps/Honorary Event Committee
Special Celebrity Guest Ms Suzanne Summers
Dondino, Bonnie Bryan, former Nevada Senator/Governor Richard Bryan
Larry Hart honored by Nevada Childrens Center "Humanitarian and Songwriter Extraordinaire"
Special Celebrity performer, Mikalah Gordon, American Idol Contestant
CBS Channel 8 news anchor team and Nevada Children;s Center Fundraiser Host Paula Francis and Brian Loftus
Dondino, Donna, Cindy Doumani, Randy Soard at Gala
"The proceeds from your Dondino Show helped to lay the groundwork for our current program and initiatives for the youth in Pahrump!-

Loretta
President Pahrump Arts Council
From: Sophia and Randy
To: Dondino,
Thank you dearest friend. We are so proud of you and so lucky to have you perform with us. Your encouragement means a lot to us and to my students, who all love you. Hopefully we can perform together again!
​
Love you guys!
Sophia and Randy

9. Dondino vocals and Singers I AM BUT
Dondino "I Am But A Small Voice"
Sophia Fradelis and Larry Morbitt
Sophia's exceptional talent was apparent as a young girl growing up in China. She was the only youth chosen to sing for President Ronald Reagan in 1985. Her performance was so special, she was launched on a world tour as an Opera Singer. Sophia was nominated to the Asian Grammy awards in 1996.
​
Larry Wayne Morbitt completed a 17 year, 6,300 performance run on Broadway's The Phantom of the Opera, where he played the principle role of Ubaldo Piangi. He began his professional career as a backup singer at NBC Studios in Burbank and eventually became a concert soloist appearing with numerous opera companies and symphony orchestras across the country. He was a guest artist at the two Obama Presidential Inaugurations and the Annual Profiles in Courage Award Ceremony at the Kennedy Library. He considers his appearances on the Bill and Gloria Gaither Gospel DVD Series a highlight of his career.
​
​
Concert News Interview
Birthday Cake for Randy Soard
Concert Video clips
Video courtesy of Randy Soard